Your Fundraising Can't Get Ahead of Your Project
Sooften when organizations or boards hear the words "capital campaign" what they really hear is "fundraising campaign." While fundraising is an essential piece of most capital campaigns, it's just one once piece of the puzzle.
Sometimes organizations are so eager to get out and start raising money, they want to short circuit the project and business planning that is essential to their success — not only for the project itself, but to be ready to answer questions from your lead donors.
Your biggest donors will want to understand the overall business plan for the project and how their gift fits in. They will want to be confident that you will be able to sustainability operate your new or expanded facility once its done, and they will want to see the numbers (or pro forma) to back it up. So sometimes we have to help an organization slow down their eagerness around fundraising, in order to speed up later.
Capital campaigns consist of three interconnected planning elements.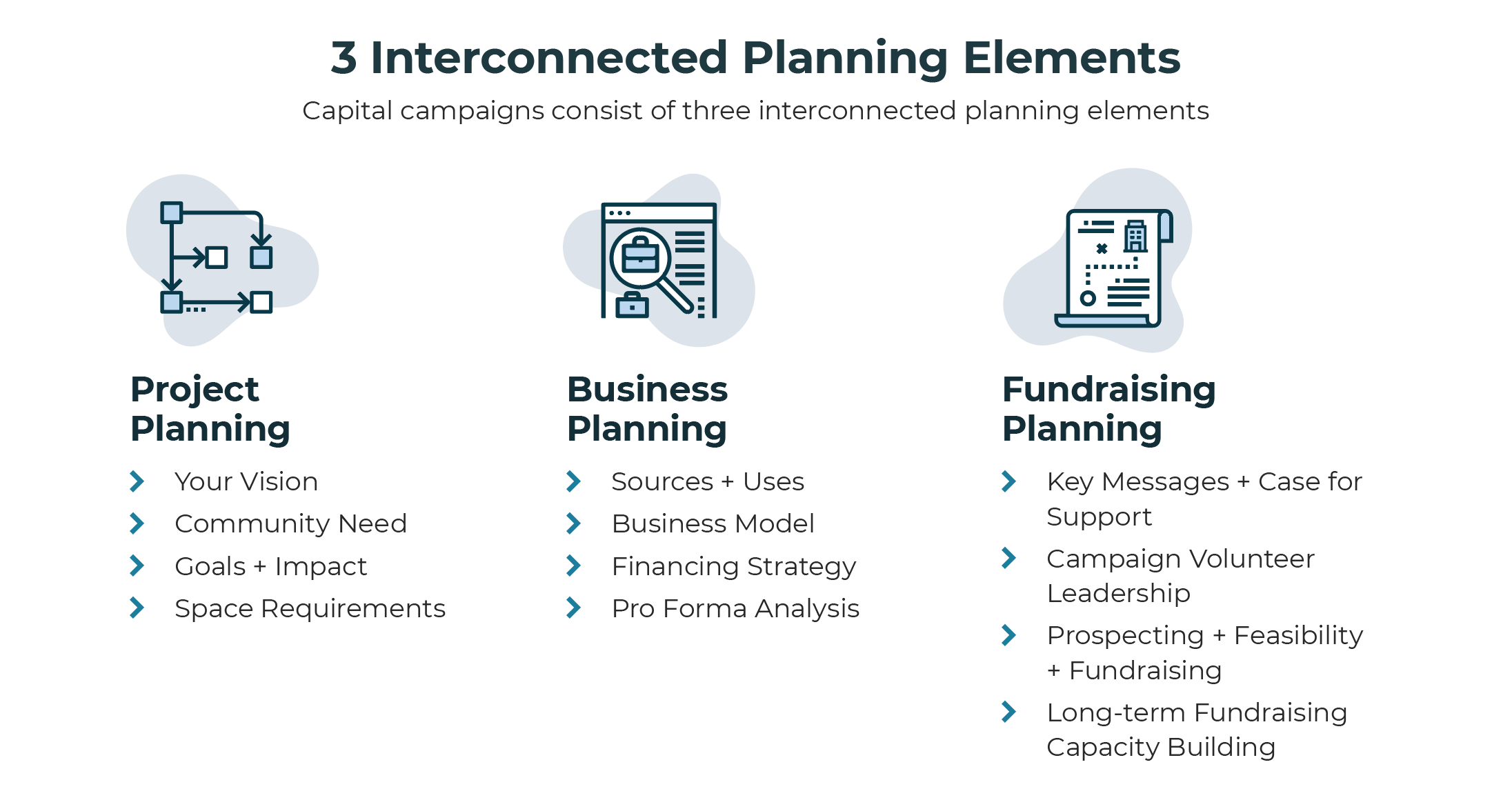 Each element seeks to answer key questions to move your project forward.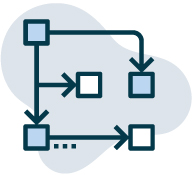 Project Planning
How does this project within our long-term strategic plan and vision?

What does the community need?

What impact are we seeking to make?

What are the core objectives for this campaign?

What long-term program goals do we have and what spaces will we need?

How much and what kind of space(s) do we need?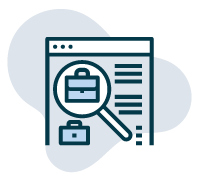 Business Planning
How will we fund this project?

What sources of revenue will we use?

How much of this project will we finance long-term?

What non-philanthropic revenue can we access?

Which sources of funds map to which aspects of the project?

How much will short-term bridge loans/financing cost?

How much, on top of direct project costs, will running this campaign cost?

What is our financial model for sustainably operating post-campaign?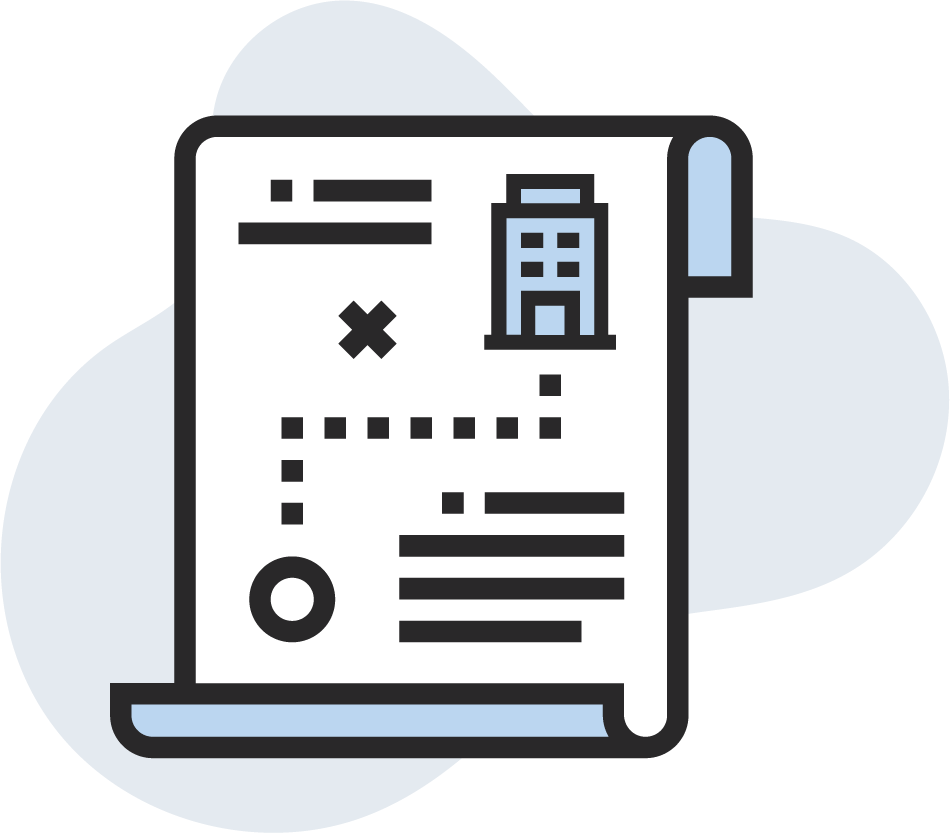 Fundraising Campaign Planning
How much money can be raised from philanthropic sources for this project?

Which individuals, foundations and corporations are the best donor prospects?

Which volunteer leaders will champion this project?

What messages will resonate with donors and the community?

How can we use this campaign to grow our annual fundraising capacity?
While it's true that your fundraising can't get ahead of your project planning, you also don't want to wait until you have your project vision defined and the business plans fully in place to engage your key donors. Bringing them along for that journey is the perfect way to get them invested early in your success. And some of them depending on their professional expertise might be able to provide technical assistance in building some of those models and plans.
An Iterative, Non-Linear Planning Process
Remember, the vision that you develop might exceed your available resources as you dive deeper into your planning process.  What you discover as you move along the planning journey informs your project scope and often requires you to adjust your plans.
You start with a working goal that aligns with your desired project which you adjust as you gather more information on what is possible.
This is why you never share your working goal publically, and you wait to announce your campaign to the public. When you announce your campaign to the public the scope and financial goal is finalized — and you've raised the majority of the money.
Campaign planning is complex, but not impossible.  By following the steps outlined in our free Comprehensive Campaign Planning White Paper, you can walk your way through it and we can help.