Empathy is the Heart of Fundraising
T
oday's fundraiser has more technology, systems and data than ever before to support them. Countless online resources, trainings, and consultants exist to teach fundraisers how to create and execute every aspect of fundraising from mastering Facebook live to grant writing to structuring your major gifts program.
But what if fundraising success is about more than what you know? 
Over the 23 years I've been involved with fundraising, I've seen — and even been one of — a long list of fundraisers who didn't always know what the best practices were, yet still crushed their goals. 
The common thread I see among successful fundraisers isn't their technical knowledge. It's their ability to empathize and truly care about their donors. True empathy can't be faked; people can feel if it's real.

Empathy is the real heart of great fundraising
Great fundraisers are not the negative stereotype we so often hear about — charismatic, pushy master salespeople who won't leave donors alone and squeeze big donations out of rich people.
Instead, they're great storytellers committed to improving people's lives. They're focused on delivering value to others. They explore what people care about, what legacy they want to leave, what impact they want to make and uncover and clarify people's desires and objectives for their philanthropy.  
To truly excel, great fundraisers always remember this: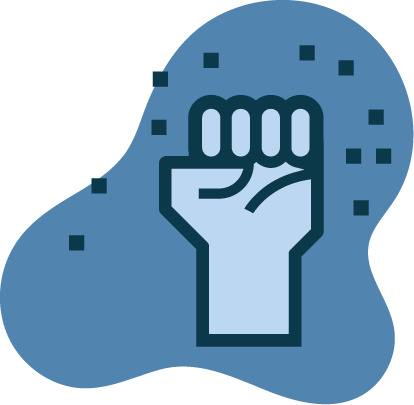 People don't give to you because of your mission. They give to you because of theirs.
Remember: donors are a lot like people
We practice empathy when we stop to ask ourselves: what do I really know about this donor? As a person, not just a check writer.
We practice empathy when we stop to ask ourselves: what do I really know about what this donor cares about — not related to our work, but related to theirs? What they are worried about? What keeps them up at night? Who they are as a person? 
We practice empathy when we remember, donors aren't all alike. When we remember donors are individuals with their own stories, their own needs, and their own wishes for the future.
We practice empathy when we recognize donors for the complicated and complex humans they actually are.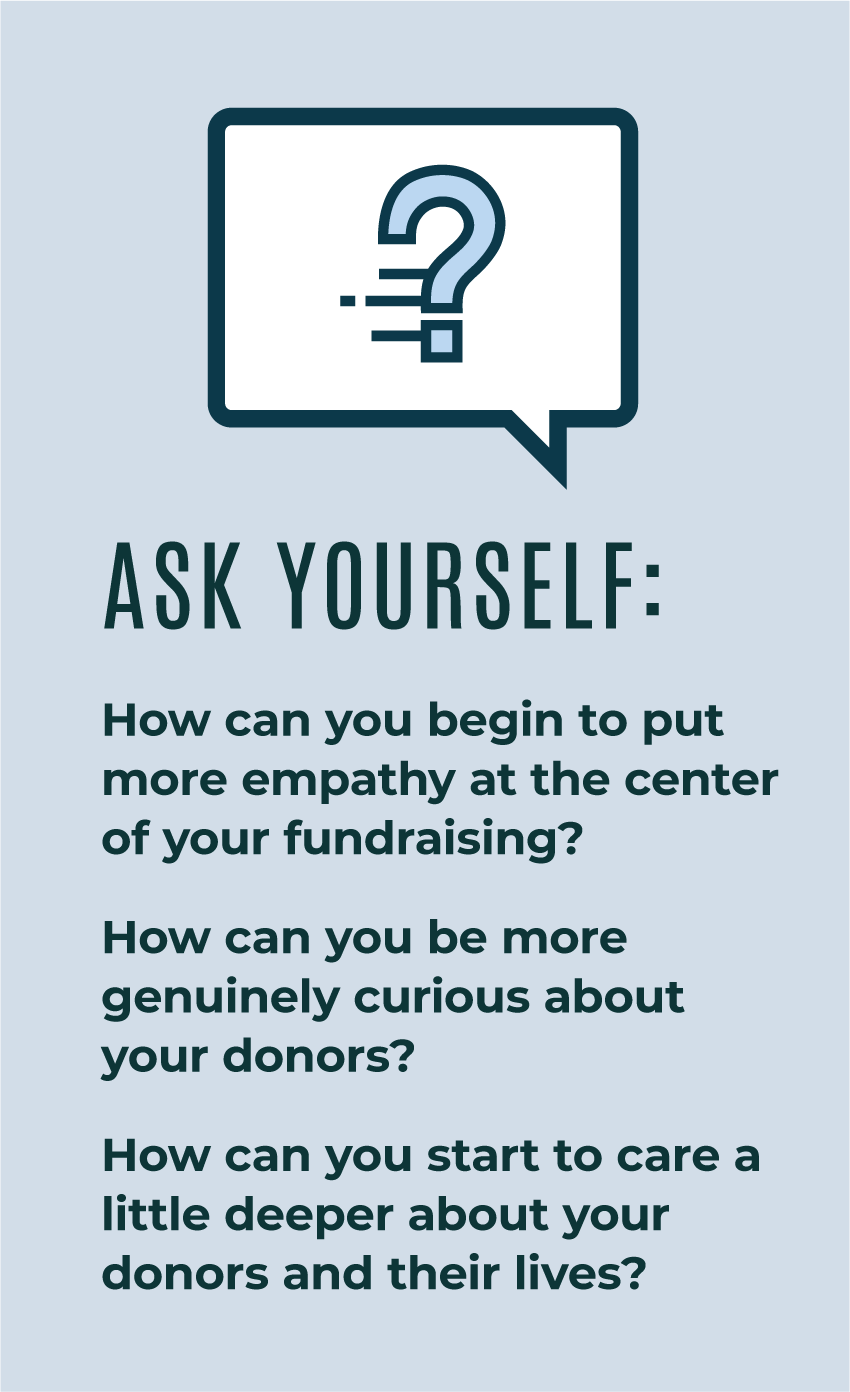 As a fundraiser, to be successful, you need to genuinely care about your donors. By getting to know why they give, what they are trying to achieve through their philanthropy, being genuinely curious and interested in them and their lives — you will unlock the keys to their giving.