Ready to talk about working together?
We're located in Portland, Oregon and work with clients nationwide.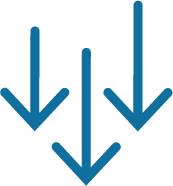 Get in Touch
To get started, simply fill out the form to tell us a little bit about your organization and how we can help. Next, we'll be in touch to schedule a time where we'll dive into what you want to achieve and determine if we're a good fit to work together.
Not exactly sure what you need? Our handy project scoping worksheet might help.
Want to reach out directly? Email or call/text Amy Varga at amy@thevargagroup.com or 503-507-2034.