Design Your Life Coaching
Create a Career + Life You Love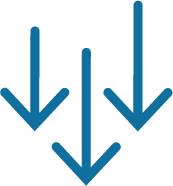 If you've had enough of being stuck and frustrated about your career, you're in the right place.
Why can't I figure out what I want to be when I "grow up?"
How much longer can I keep doing this?
Why am I not doing what I really want?
What do I really want?
Is it too late for me to make a big change?
Let me walk you through a process to find your way forward.
I've walked countless folks just like you through the powerful Design Your Life framework outlined in the New York Times bestselling book Designing Your Life: How to Build a Well-Lived, Joyful Life by Bill Burnett and Dave Evans.
6 Sessions Over 4 Months
You will be guided through the powerful and time-tested methodology developed at

Stanford's Design Lab

You'll discover and clarify your core values – those that must be part of the next step in your life and career

You'll prototype your dream job and life

You'll get support and guidance each step along the way
"Our work together enabled me to bring the circular conversation going on in my head out into the open and have it with someone else who is more objective than me. Our coaching gave me perspective on where I am at and where I want to go."
This coaching package includes:
In-depth assessment before our work together begins

One 90 minute kick-off session

Five 60 minute sessions over 4 months 

A copy of the book Designing Your Life- How to Build a Well-Lived, Joyful Life by Bill Burnett & Dave Evans

Specific exercises to do between sessions with real-time feedback

Support between sessions via text or email, as needed if you get stuck

A platform for us to share materials, progress, sources, insights, readings and notes
"On my own, my conversations about the challenges I'm currently facing were frequently started but never fully explored.  Now, I've explored what my options are and see several possible paths for my future."