Looking for big firm services with boutique agency heart?
You're in the right place. Get the one-on-one support you need to be successful.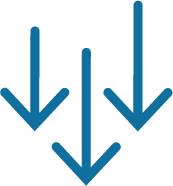 "As we prepared for the most significant campaign in the De La Salle North Catholic High School's history, The Varga Group was there with us every step of the way — providing critical guidance, effective training of staff and Board members, candid feedback, and ultimately a comprehensive and well-conceived campaign plan. We hired a consulting firm, and ended up with a trusted ally."
Mike Kelley, Partner, Haglund Kelley, LLP
Ready to take your organization – and yourself – to the next level? We're here to help.